4 Bed, 2,305 Sq. Ft., Sectional Ranch, 32' x 80' (76')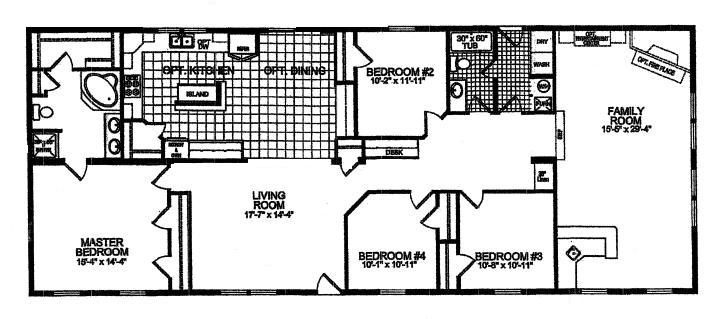 This home has long been a popular plan from Titan homes. With over 2,300 square feet of living space having room to grow is not an issue. The fireplace and wet bar located in the sunken family room really set this home apart.
Not in stock. Stop in for pricing.