3 Bed, 1,398 Sq. Ft., Ranch/Cape, 30' 5" x 46'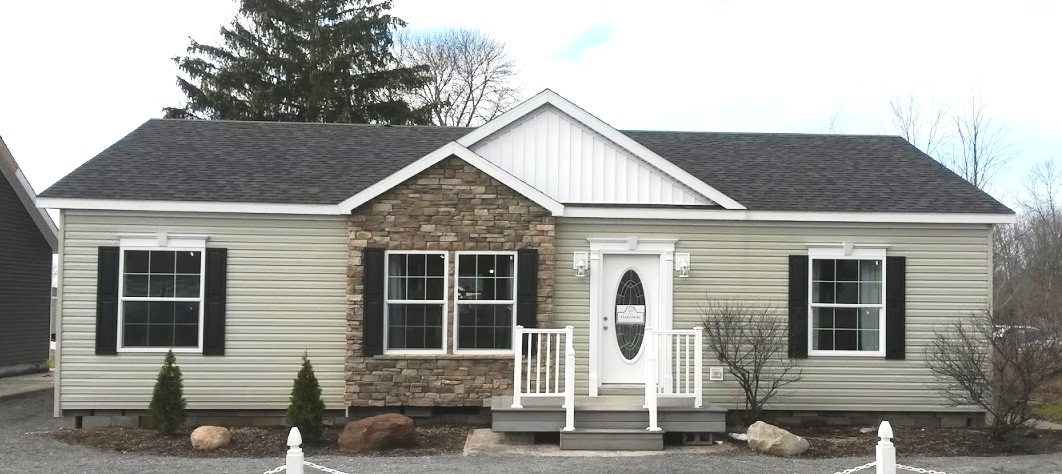 Located in Syracuse, our Harrison model is one of the most popular and affordable homes on display.

Put this on your "MUST SEE" list. We have customized this floor plan in so many ways.

We know you are going to love the master bath and tile shower. We've also lengthened the home and added a few upgrades like the farm sink, backsplash in the kitchen and bumped out the exterior for additional curbside appeal.

This is a very popular home; everything from the price, floor plan and the many options to choose from making this a favorite. The Harrison has been the number one choice for those who are downsizing and because of the many options, it has been the number one choice for a starter home.

The Harrison is one of our Xtreme Value Homes. It is built in NYS by TITAN. Save up to $10,000.

The home starts out as a 30'5"x 40' ranch or 1,216 sq ft. In our 2015 model, we added 6'to this house to enlarge it to 1,398 sq ft. The plan can be altered and stretched to almost 2,000 sq ft.

Some of the superior standards in this home are raised panel cabinets, low E windows, wood window sills, 2-36x80 fiberglass doors, 3/4" T&G floor decking, full O.S.B. sheathing, 2x6 walls and the 10-year structural warranty.

We added (as options) to this home, 8'8" ceilings, upgraded cabinets, tile backsplash, black farm style kitchen sink, kitchen island and a 30" pantry among many more options.

The best part about the Harrison is that you can add footage to the bedrooms to make them even larger. When you add length to the master you have the option of adding a glamor master bathroom as well!!

Almost half our customers order the Harrison as a Cape Cod style home. You can also order different exterior elevations for the Harrison.

Other options available are alternate kitchens and appliance packages.


Virtual Tour
Build on Your Home Site
Not in stock. Stop in for pricing.